2700+ ratings and 4.6 stars for the Bagels & Beans loyalty app
14.10.2019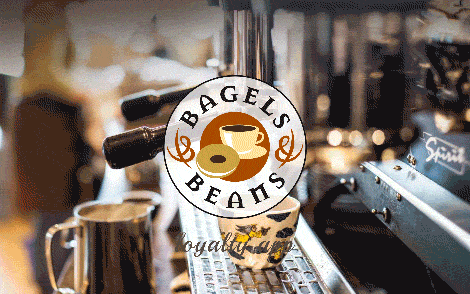 In March 2018 the Bagels & Beans loyalty app went live in the app stores and in one and a half year time, the Bagels & Beans app has come to great results, such as an average score of 4.6 stars and more than 2700 ratings.
Great coffee and great rewards
The Bagels & Beans loyalty app enables its users to save loyalty points during their visits to Bagels & Beans. Users of the app can easily scan the QR code on the receipt to receive their earned loyalty points. These points can be exchanged for great rewards such as a free hot drink, juice or an official Bagels & Beans mug and saucer. Furthermore, the app can even be used to make payments and to find Bagels & Beans locations in the area.
Awesome reviews
We're very proud of the positive experiences that the users of the Bagels & Beans loyalty app have had so far. You can read a snippet of the reviews below:
★★★★★ ''Great!''
''I think it's a great app and it's very beneficial, all the information you need is in the app! It's super nice that you can save hearts and that you can put them to use! Love it.''
★★★★★ ''Great, simply the best app''
''I'm a great fan of Bagels & Beans and I'm stoked to have this app. It's great that you can send bagel credit to each other and it's super easy to pay with the app. Thank you very much people of Bagels & beans for this great surprise.''
★★★★★ ''Bagels is doing a great job!''
''Looks great and it works very smooth! I can't wait until I have saved enough for the first coffee and bagels! Awesome!''
★★★★★ ''Finally''
''Finally a Bagels & Beans app! Now I can start saving for great rewards. Additionally, the app is very easy to use.''
Do you also want to save for delicious rewards? Then download the Bagels & Beans loyalty app now on Android or iOS.