DTT delivers Pokémon GO app
14.12.2016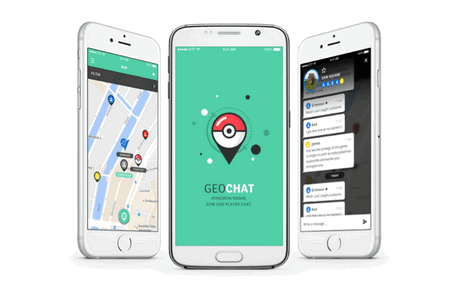 Now if you want to chat with other players of PokemonGo, you can easily do it with GeoChat.
The communication tool on the GO
The Geochat app is an additional tool for Pokémon GO players who want to communicate remotely with each other. As loyal PokémonGo fans we know that this functionality is missing in the Pokémon GO app. Starting from today, you can use the GeoChat app: a Gym and Player chat.
In the Gym chat people merely keep each informed about a nearby Pokémon. Do you like a challenge? We got you: you can invite other players for a battle if they have a strong Pokémon in the Gym. There is more: the player chat. YOu can have a pleasant chit chat with all the players around you. Maybe you guys organize a raid Gym? See for yourself how much value our chat can bring your 'game'.
Go to Geochat detail page to find out more info about the app.
Note that you won't meet many users in the chat yet. The client has yet to promote the app locally.