DTT: History and future
01.09.2017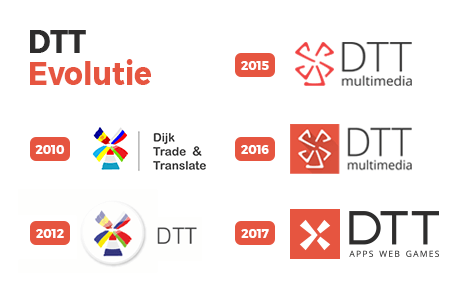 DTT is currently 7 years old. 7 years of constant growth, improvement, and successes. DTT started in a student room with a size of 16m2, but it has grown to a full-fledged office of 375m2 in the heart of Amsterdam. Now, 7 years later, we are realizing that we are merely at the beginning of something big and beautiful.
DTT in 2017
60 colleagues, more than 100 great clients, millions of app downloads, thousands of positive reviews in the app stores, attention from the press, downloads in (almost) every country of the world, and many encouraging number 1 positions in the app stores. That's where we are right now at DTT. We have grown to become a full-service multimedia company, with a focus on developing app-, web- and game solutions. Our services include:
Strategy and concept building
UI/UX design
Usability testing
Graphic design and branding
System architecture and integration
Development
Quality assurance
Online marketing
Distribution, analysis and maintenance of solutions
These services are provided by means of intensive collaboration between the varying talented teams:
Strategy and new business
UI/UX/Graphic design
Online marketing
iOS development
Android development
Web development
Hybrid development
Unity development
Quality assurance
Project management
Within DTT we are continuously working on improvements for your service- and work processes. This is achieved by automization and dedicated 'Process upgrade teams'.
The full-service approach allows DTT to take full responsibility for the delivered quality and this thus leads to successes for the clients, the users, and DTT themselves.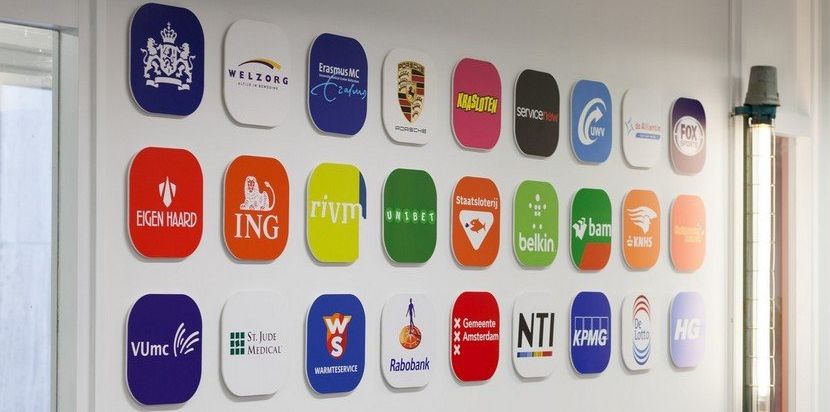 How it all started
Jeffrey van Dijk is the owner and founder of DTT. After gaining work experience at Samona (Strategy & New Business), Tommy Hilfiger (International Sales) and IBM (Marketing & Communications), he made the move to Heineken (International Sales & Distribution). At Heineken he experienced the 'corporate environment'. This environment was so physically and mentally taxing that Jeffrey quickly concluded that it was not for him. This experience taught Jeffrey how straining it can be when you do not work in the right environment, thus leading to him starting as a self-employed entrepreneur. He started the one-man business 'Dijk Trade & Translate', the one-man business that became the foundation of DTT Multimedia B.V.
As 'Dijk Trade & Translate' Jeffrey offered many services ranging from i. trade-assistance, ii. IT outsourcing, and iii. marketing. The choice for these services was mostly due to Jeffrey's strong relations with Eastern-Europe, and relevant work-experiences from the past. Within a year Jeffrey successfully delivered his first app to a client.
Development
After the first app, things escalated fast. Additional app requests quickly stacked up, and all the assignments were executed in-, and outsourced to Belarus. Jeffrey himself still worked from home. In 2012 he decided to rent his first office in Amsterdam where the first Dutch employees were employed. The first office was at the 'De Wittenstraat' (40m2), which offered space for 8 colleagues. Two years later it was time for the next big step, and DTT moved to the 'Spuistraat' (150m2), the office where TomTom once started. With the move to the Spuistraat it was decided to no longer outsource, and as a result DTT currently focusses fully on in-house production from our office at the 'Sint Nicolaasstraat' (375m2) in the heart of Amsterdam.
"All of DTT's growth has been realised and financed from our own revenue."
This sounds amazing, but what does it entail?
This entails that our growth is solely thanks to successful deliveries to our clients. Successful deliveries that our clients paid for, and thus facilitated in our growth. When you choose to trust DTT, we thus ensure a successful delivery, as these successes stand for our growth.
Vision and the future
The following qualities are important for DTT: Openness, honesty, no-nonsense, high-quality deliveries, critical perspective, (self) improvement, hard work, collegiality, focus on achieving successes, taking responsibilities, expectation management, and clear communication towards the clients. These qualities are reflected in our foundation which led to the current success of DTT, and which will lead to further growth in the future.
As mentioned in the intro, we are merely at the beginning of something bigger and beautiful. We encourage our team to work towards further improvements of our services and processes. With our Unity team we expand and strengthen our proposition, allowing us to deliver solutions which are even better when it comes to games, Virtual Reality and Augmented Reality.
The past few years DTT has achieved multiple successes such as HG, Doula, OSR, KNHS, Tickbite and Iamsterdam Maps & Routes. The expectation is that big international success is close by with projects like OSR 2.0, Listen & Play, Freelancer and many other great projects that are in development. Together we look forward towards a bright future, full with new projects and encouraging stories.