DTT on the move
10.11.2016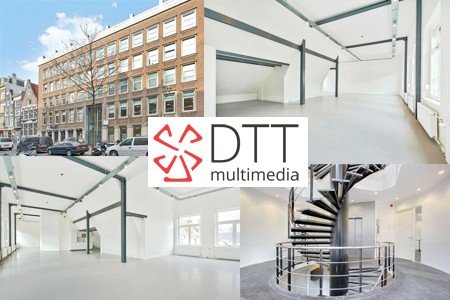 We are working on many interesting projects that require more capacity. As a result, our team is growing very fast. So fast that we don't fit in our office so we decided to move in to the new office. 
A significant change of address
Location, Location, Location: location is everything and we know it! In January we move from the central street Spuistraat to the even more central St. Nicholas Street. A space that is more than twice as big and overlooks the popular Nieuwendijk. Win win!
DTT leaves the Spuistraat: who is next?
Where one door closes, there another door opens, right? We leave our beautiful spot which automatically means that this fancy place (150 m2 with 5 meter high ceilings) is for rent from January. In this walls, we have developed many famous products, have achieved formidable results and above all had a lot of fun. Maybe it is now your turn... Do you know anyone interested in a light and spacious area where Tom Tom has grown? Please contact us, we will be happy to provide you with any information.