DTT was interviewd by UPC business
07.09.2012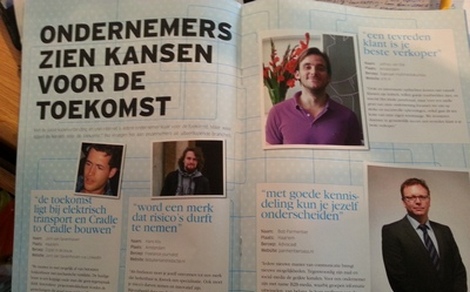 UPC Business asked Jeffrey van Dijk about entrepreneurship and how to achieve success in the future. The full article can be found on their official site upcbusiness.nl:
"Great and interesting assignments do not come naturally. Customers are critical, want to see good examples, and rightly so! It sounds paradoxical, but for rapid growth of our company we focus on strong and successful completions, even to the detriment of our own profit margin. Thus we invest in mutual success: a satisfied customer is your best salesman."
This story clearly shows that DTT is committed to quality and a good satisfactory result for both parties. Or, to give the philosophy in one sentence again: "A satisfied customer is your best salesman." If one highly values quality, one can make a company grow. DTT would therefore like to emphasize this, because success in the long term is very important.