Live now: GRIP property management app
8.06.2016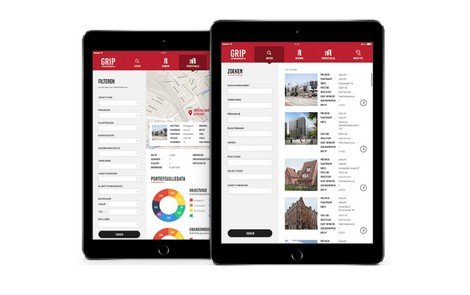 Time to celebrate: the GRIP app from the Cleverstone property management company is now live in iTunes.
What is GRIP
Cleverstone aims to provide property managers with valuable insights in their portfolio, single buildings and their environment. Or rather, more support and grip for property managers. How? On the basis of available data. And here comes the GRIP app. GRIP offers all the information that a property manager or investor could want in a highly organized manner.
Score in the App Store
Last Friday GRIP got approved by the Apple App Store. It means that GRIP is live officially: many real estate manager will squeeze thier hands. Are you curious? Check for GRIP in the Apple App Store.
Success stories of the GRIP app:
DTT Blog: Cleverstone also excited about DTT
DTT Blog: GRIP property management app