Hebban books app pre-announcement
08.08.2017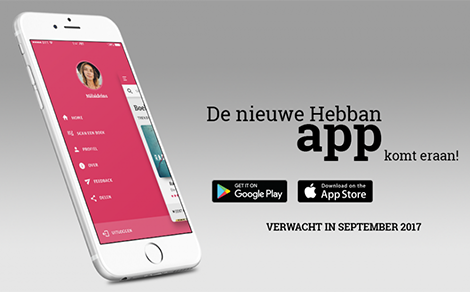 A book club in the form of a mobile solution : the Hebban books app is expected to go live in the iTunes App Store and the Google Play Store in September 2017.
The Hebban app
Hebban, a platform for readers houses the largest and most active book community in the Netherlands. With the Hebban app, users can easily find book titles and add it to their reading lists. In addition, the app offers the ability to find details, ratings, reviews, and statistics about books. All this in a handy overview, with a beautiful design.
A book club in the form of an app
This app is for those who are keen on reading and would like to be aware of interesting books coming ahead or would like to get recommendations on the interesting books to read. You can have a better reading experience and share it with others. All your bookshelves are now in one small app. Hebban books community app is coming soon!