"DTT ... An absolute must!" Said owner of KNHS.
15.11.2016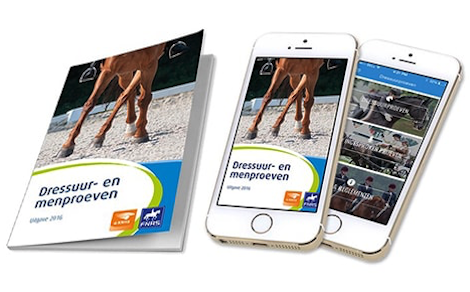 The KNHS dressage and riding tests app is the flagship of the Royal Dutch Equestrian Federation. How could it be different? This app provides every user the opportunity to prepare themselves for a ride.
Pleasant and efficient cooperation
Karin Kramer, Online Communications adviser in KNHS, November 2016: "DTT has really done a great job by developing the first KNHS Dressage and riding tests app for iOS and Android. Despite the short development time (and thus high pressure on the project) DTT had taken into account the usability of the app and had given clear advice on functionality and design. Thanks to the pleasant and efficient cooperation, the app could be launched on schedule and within budget. This was well noticed: the app reached the number 1 position in the category 'best paid' in iTunes. The team of DTT is commited and enthusiastic, works fast and communicates clearly.
An absolute must!"
For more references, check our testimonials page.