Nice start for Teambook
16.03.2018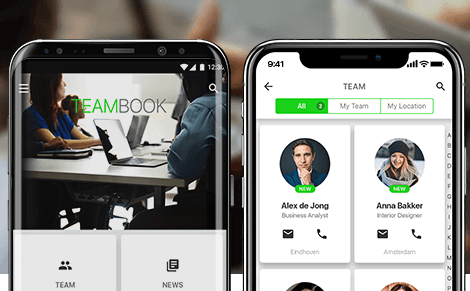 Since Teambook went live, there is plenty of interest in the concept (white-label). Such organizations as ROC TOP, Cannibale Royale and XRDS have already tested the Teambook app.
Manage your business in one app
With the Teambook intranet app employees have 24/7 access to all relevant company information, contact details, manuals, calendars, protocols, events, shared files, news and more. Even your existing tools, such as a CMS or timesheets can be linked to this platform. Companies that join Teambook receive their own Teambook app, which can be personalized with their own house style and custom-made functionalities.
Are you interested in using the Teambook concept (white-label) for your company? Request a free demo or fill out a short questionnaire directly and receive a Teambook account that fits perfectly with your company.
Download the Teambook app in iTunes or the Google Play Store.