Now live: Ask4Wifi app
18.06.2018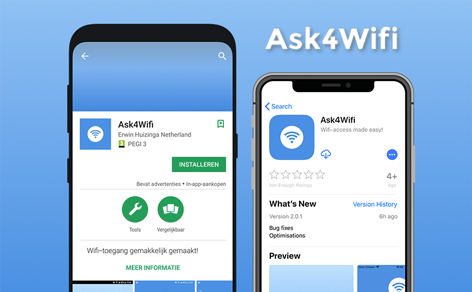 Access to Wi-Fi wherever you go. Sounds impossible? Not with the Ask4Wifi app!
As everyone knows, your data bundle can run out quickly. The Ask4Wifi app solves this problem: users can offer their Wi-Fi network and access to a Wi-Fi network can be requested. The Ask4Wifi app searches for available Wi-Fi points in the area with the help of location services. Download the app and stay connected everywhere!
The app is now available for iOS and Android. Ask4Wifi will be tested in the upcoming months in cooperation with various partners, such as hotels and restaurants.