Now live: BreathBalanz
15.10.2020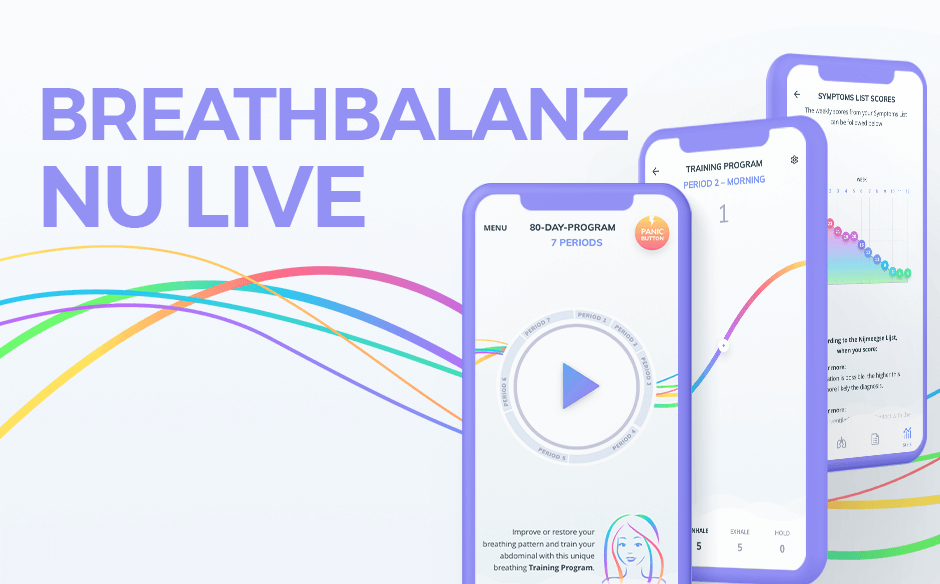 Improve your breathing in 80 days with BreathBalanz. Download the app on Android and iOS. 
Become balanced with a steady respiration 
Good respiration balances your life, physically and mentally. With the BreathBalanz app, you train your respiration with the aid of an 80-days training program. Your respiratory rate is measured by a Bluetooth driven sensor that you wear around your waist. The improvements are registered in the app, this way you can see and feel your progress. As a motivational booster, the app provides a personal coach: BREE. BREE helps you through the different stages of the training program and is there to support you during exercises. 
BreathBalanz highlighted by Quality Time op Zondag 
At quality Time op Zondag (a Dutch TV program), Sonja Nijhuis, the founder of BreathBalanz, talks about how stress can disturb the respiration and what you can do to repair this. Watch the segment of Quality Time op Zondag here.
More BreathBalanz? Visit the website or download the app for iOS or Android