Now live: Flip Puzzle
04.10.2018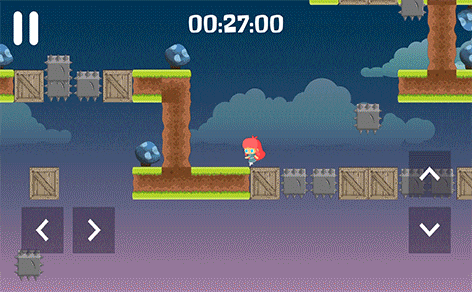 Have you ever wanted to 'flip'? Then today is your lucky day! The in-house creation from our own Unity team, Flip Puzzle, is now available for iOS and Android.
Innovative game mechanics
Help the protaganist Flip open every treasure chest in the 2D sidescroller puzzle game, Flip Puzzle. To finish each level, the player has to make the game character 'flip' upside down and back again. You can create your own levels in the level editor, play levels that have been made by the Flip Puzzle Community or use the (randomized) level generator.
The Flip Puzzle Community
Share the most beautiful, most complex or the biggest levels with the Flip Puzzle Community. Use the level editor to build your own levels by adding platforms, locks, keys and moving objects. The shared levels receive a rating based on the review, the play count, the level completion rate and how recent the level is.
Create your own level in the level editor, make Flip 'flip' and download Flip Puzzle for iOS or Android.