Now live: the Locum app
06.10.2020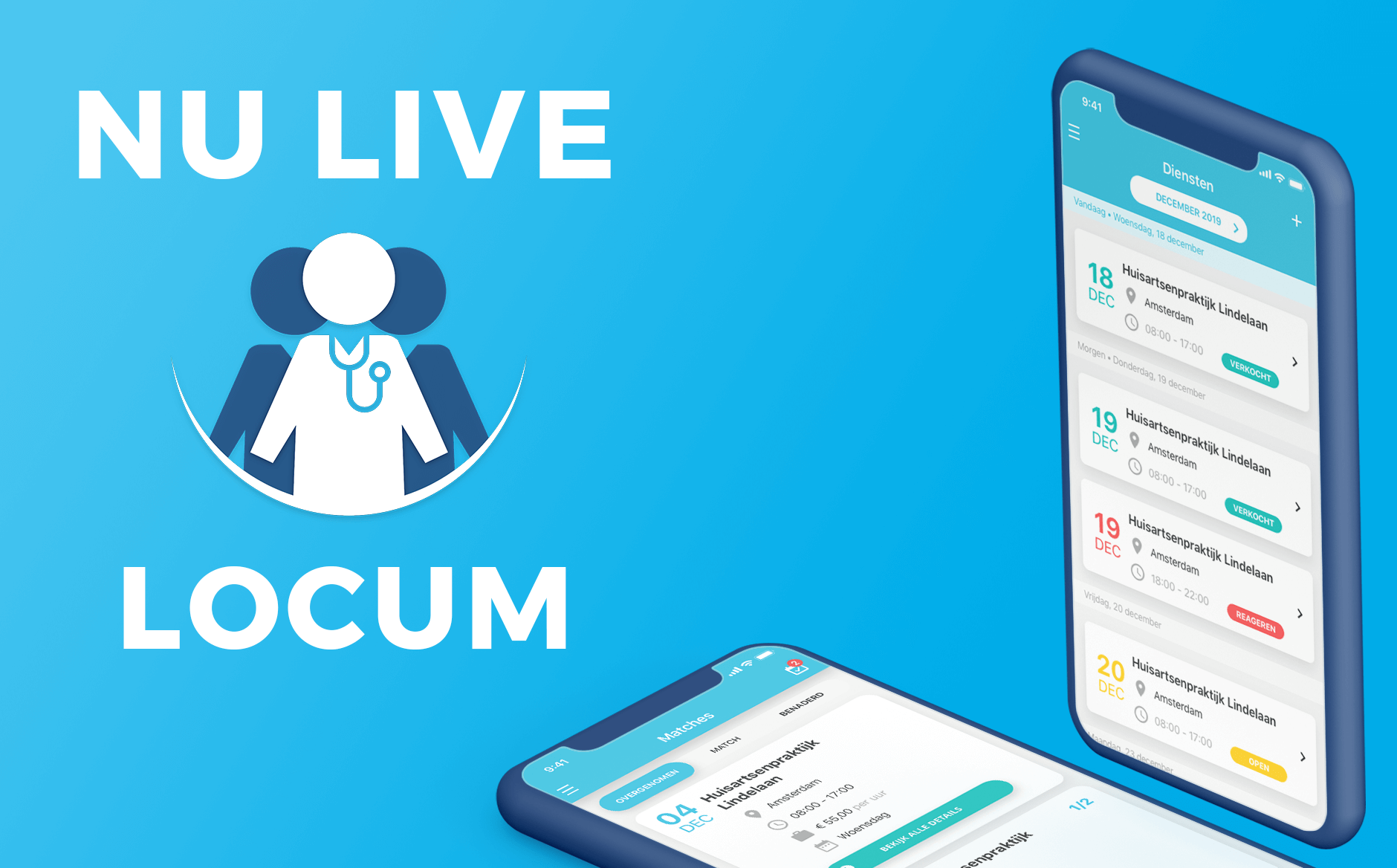 Locum is the new service platform for general practitioners. 
An optimal user experience
Locum offers an easy and effective solution for the purchasing of services for practitioners. With this, a well-thought-out preparation and real-time status updates guarantee an optimized user experience. 
With the locum app, practitioners can create and offer services to freelance practitioners. Freelance practitioners will get a clear overview of available services based on their availability and live data. The app will automatically find a match based on live data and availability.