Preorder the BreathBalanz now
16.04.2020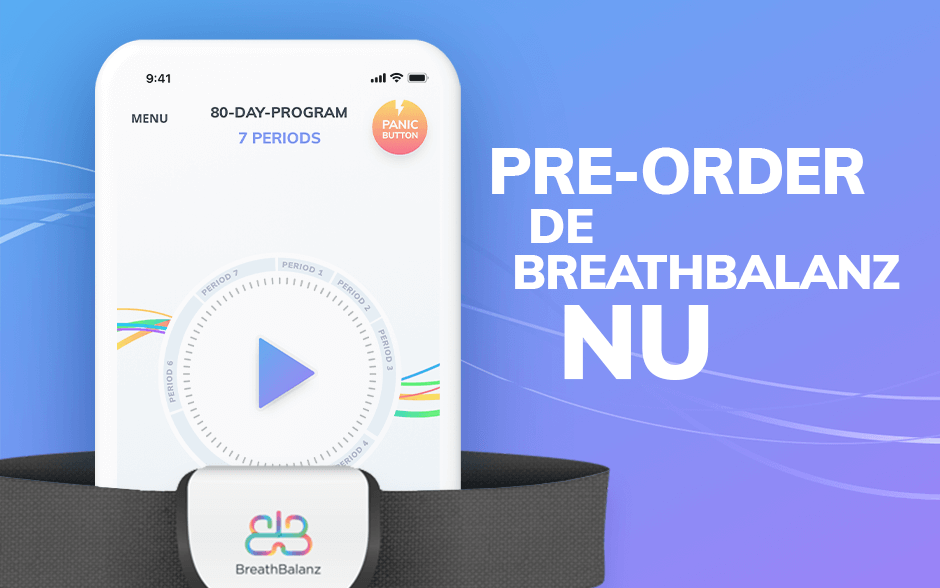 A good breathing brings balance to your life, both physically and mentally. The BreathBalanz method teaches you how to improve your breathing habits. The pre-sale of the BreathBalanz has started.
Bring balance to your life with the BreatBalanz method.
The BreathBalanz method is an 80-day training program with breathing exercises. The breathing is tracked with the use of a sensor device that is worn around the waist. The sensor can communicate with the mobile app through Bluetooth. You are working towards a healthy breathing during the training program where multiple breathing muscles are trained. Your breathing is measured and registered in the app, this way the progress cannot only be felt but also seen.
Preorder the BreathBalanz now
A balanced breathing helps you to sleep better, gives you extra energy and improves your immune system. The BreathBalanz provides you with an introduction discount and is currently available for only €99,- (instead of €199,-). Read more information and pre-order the BreathBalanz here in the webshop.