Cake from the satisfied customer of RefCom4all
6.01.2017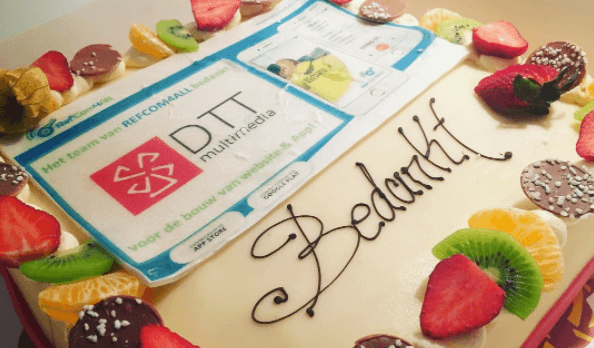 We are only satisfied when our customers are also satisfied. Fortunately, our work doesn't remain unnoticed. Our client who ordered hockey RefCom4all referee app has treated the whole DTT team with a cake.
How referees communicate with each other? With an app, of course! In the first quarter of 2017 we will introduce the RefCom4all referee app. This app is a voice communication platform. Referees at a (hockey) game are both participating in a (telephone) voice group via VoIP technology. Together they are strong!
We have already completed the RefCom4all website and it won't take long before the app will appear in the Apple App Store. Later in 2017, we will also develop the Android version.