The Hebban Books app: 2000 ratings, 4,5 stars and glorious reviews
15.08.2019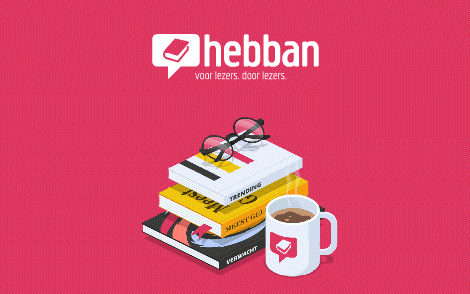 The Hebban Books app keeps receiving great reviews. Currently it has more than 2000 ratings with an average of 4.5 out of 5 stars, a result to be proud of!
The app that every book lover should have
A platform for readers by readers, Hebban is known as the biggest- and most active book community in the Netherlands. With the Hebban Books community app you can easily find or add book titles to your own reading list. Additionally, the app shows details, ratings, reviews, and statistics about books! All of this in a convenient overview with a beautiful design.
Great user reviews
We are very proud of the great reviews we receive from the users of the Hebban Books app. Read some of these reviews below:
★★★★★ "Convenient and easy" - Demi Schoonenberg
''This app is very convenient and easy to use. On the road, but also at home, I can easily add new books. Especially the scanner is very fun to use!"
★★★★★ "Safe feeling" - Axelaartje
''This app shows the latest books with a rating. If you find a book in one of your favourite genres, you can undoubtingly purchase it without risking disappointment."
★★★★★ "Sincerely happy" - Lutitio46
''The name is "Lucas Albert Dekker". As an author he writes this review because he is genuinely happy with the way "Hebban" presents his library. Not only is the design practical and clear, it also perfectly honours the writer and content of the book, which receives attention and support from respected readers. As a writer of his debut novel "Alberding" he appreciates the 5 star ratings a lot, and takes them seriously. This site definitely deserves FIVE stars! He hopes that the people who commented to read his book, will do so soon. Reviewers, I hope to hear from you soon. Thank you, "Hebban".
★★★★★ "Easy to use" - Wilikhebban
''Amazing to have "Hebban"