The Sunflower loyalty app: 2700 ratings, 4.6 stars and wonderful reviews
22.10.2019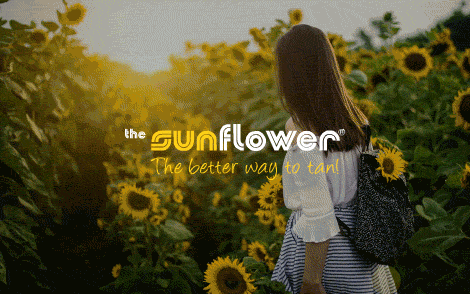 The Sunflower loyalty app keeps receiving wonderful reviews and the app currently has more than 2700 ratings with an average score of 4.6 out of 5 stars. A result to be proud of!
Saving points whilst getting a tan
Loyalty points can be saved for every tanning session with the Sunflower loyalty app. When a visitor checks in at a tanning salon of The Sunflower, he or she can save points for nice coupons and discounts. Saving points can easily be done by scanning the QR code at the location. Furthermore, the app offers extra information about the nearest tanning salons and the opening hours.
Wonderful reviews
With pride, we present a grasp of the reviews:

★★★★★ ''Great!''
''The app is well arranged. I always love tanning at The Sunflower, I can't go without anymore.''

★★★★★ ''Great app''
''Beautiful app for every customer of The Sunflower. You just want to have this ideal app at the moment. Saving for a free tanning session, checking your balance at home and also staying updated on every promotion. I am highly satisfied.''
★★★★★ ''Awesome''
''Super nice app! It's very useful to check when you had your last tanning session, how much you paid and at which location you still have balance left! I say, download it everybody.''

★★★★★ ''In 1 word great!!''
''I can check my balance at home, so I know when I have to top it up again. Plus, you're also saving points for every euro that you spend! That's super useful!!!''
Do you also want to save points whilst getting a tan? Then download the Sunflower app now on iOS or Android.