Mindaugas Varkalys | Android Development internship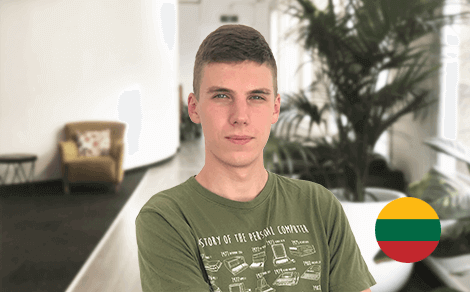 "I came to DTT as an Erasmus+ trainee from Kaunas University of Technology. During my internship I had to work on different projects which helped me learn and gain experience in every part of Android apps development.
DTT has large international team which is friendly and eager to help in every situation. There are many professional employees as well as interns, so it is easy to find like-minded people and friends. DTT uses English for all communications, so there aren't any difficulties for foreigners to work there. More than that, DTT has a beautiful office, games room, team social events, Friday parties, free food and much more which made my internship better than I have ever imagined."
OVERVIEW