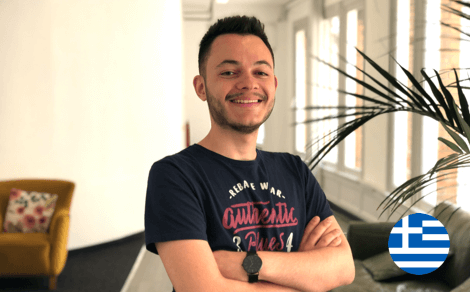 Nikolaos Pertsilis | Front-End Web Development Internship
My internship at DTT was one of the best ways to start my career on Front-end developing. Being treated as an equal colleague and given actual and real-impact responsibilities really helped me be a faster, more accurate and efficient developer. I was given the possibility to start multiple projects from scratch and work on multiple projects at the same time, which both helped me to learn how to adjust faster and adapt to different ways of coding. I also learned to express my opinion and work better within an international team. 
The truth is that it was a very demanding internship but, if you prove yourself to be a hard-working individual, you can definitely become a valuable asset to the company, which can lead to a full-time contract, as it happened to me. The whole internship was an amazing experience during which I managed to develop my skills and myself and meet interesting people from all around the globe.
Read about internship at DTT:
OVERVIEW