Thamia Portela | User Interface design trainee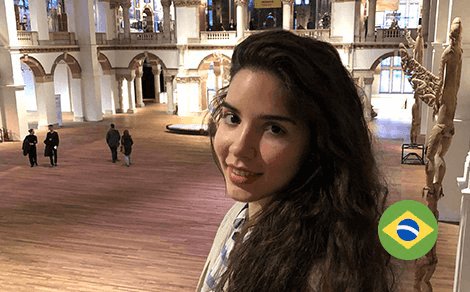 "My internship at DTT revolved around lots and lots of work to do, a fast-paced rhythm and a very international environment, things I consider essential to anyone just starting their career in the tech field. In the Design team, every day is an opportunity to learn something new and immediately apply it to your projects, while also greatly exercising and showcasing your previously acquired skills.
Interning at DTT is not for those uninterested in pushing themselves to their productive limits or afraid to give their input. There's plenty of room to expand as a professional regarding skills and connections, so you might as well make the most of it. It is definitely worth the effort!
I'm glad to stay here now that my internship is over. I want to keep on learning and have more challenges coming my way.. I'm more than happy that I've now earned a contract at DTT!"
OVERVIEW