DTT: Doing Things Together
02.08.2019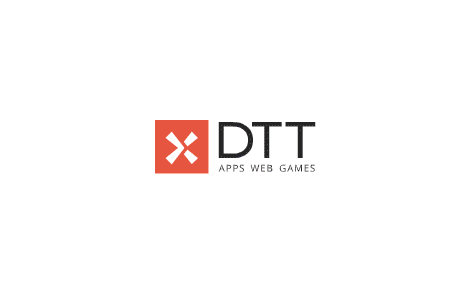 Doing Things Together, within our team and also with our clients.
Serious successes
Doing Things Together, DTT is focused on collaboration. Developing apps, websites and games ask for a multidisciplinary approach. Together with among other strategists, (UI/UX/Visual) designers, developers, project managers and testers, we ensure a delivery with a convincing quality. Doing Things Together results in beautiful designs and viable solutions, crowned with millions of downloads, top rankings and thousands of five-star reviews in the app stores. Together we stand strong and continue to work on the improvement of our business processes and deliveries.
Together with the client
Every client and project within DTT is unique. Large and small scaled projects, government or commercial, new cool app concepts or business-critical solutions, national or international projects, IT-experts or IT-starters, but all equally ambitious and focused on the best result. DTT is designed to cater all these unique wishes and clients. In collaboration with our clients we come to successful results and deliveries. And of course the insights of our clients are of great value, partly due to for example their sector-specific knowledge.

Doing Things Together leads to growth, growth of the team and growth of our office.
Growth of the DTT-team
To ensure that all the fantastic (new) projects can be finalized successfully, DTT-team has welcomed 12 new colleagues in only the past few months;
- 3 new iOS colleagues
- 3 new Unity colleagues
- 3 new Design colleagues
- 2 new Web colleagues
- 1 new HR colleague
Expansion of the office
The team is growing fast, even at such speed that our office (located close to Amsterdam Central Station) has seemed to become smaller over time. To accommodate the growth of the team, the office will be expanded with 250 square meters (in the Sint Nicolaasstraat)!

What's to come in 2019-2020
For the remainder of 2019 many more (international) successes are to come with projects such as Fly Me to the Stars (VR), the Healthy Football League app and The Royal (Dutch) Airforce. In short, we will pursue the same course for the coming year by Doing Things Together with the team and the clients and positive energy. The DTT-team is also working hard on process optimizations, which will benefit our productivity and quality. In 2020 we will no longer recognise the DTT of early 2019. Thanks to our yearly growth and continuing process optimizations, DTT evolves to a higer level each year.