DTT fulfills the role as a Support Coach
15.01.2016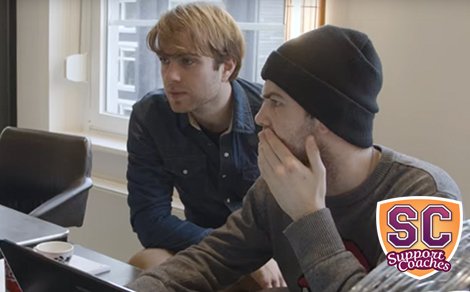 The Ministry of Education has created a great initiative: Support Coaches. A project where successful Dutch people make videos where they share their knowledge with young people getting secondary vocational education.
An app developer as a coach?
Yes, why not? Support Coaches are professionals who like to share their experience with youngsters. The main objective is to pass the drive and the advantages of the profession. A nice side effect: videos help training institutions to incite young professionals to make a flying start in the business life.
Meet us online
At DTT, we take our role as a Support Coach very seriously. Videos of our Support Coaches are available for vast audience. User Interface designer Salima had the following to say: "Every app is so different that you are really never doing the same thing." And our lead Android developer Jeffrey explains: "What I want is to create experience for people who are using apps." Finally, Tom, a game developer, tells: "The idea that a lot of people are going to play your game is awesome!"
Watch all videos of our Support Coaches here.