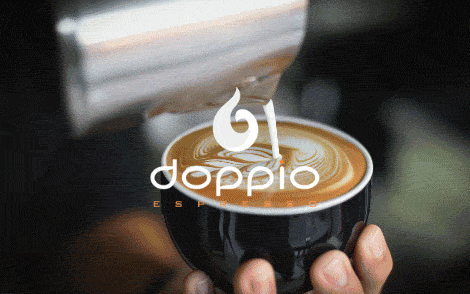 15.10.2019
The My Doppio loyalty app: 900+ ratings, 4.6 stars and positive reviews
The Mijn Doppio loyalty app was released in the app stores last year, with thousands of downloads, 900+ ratings, 4.6 stars and positive reviews as a result.
Saving for great rewards
Doppio coffee lovers can use the My Doppio loyalty app to save points with every purchase by scanning the QR code on the receipt. These points can then be redeemed for great rewards, such as a free cup of coffee or even a complete trip to Italy. Next to saving points, users can also use the My Doppio loyalty app to stay updated on the latest Doppio promotions, offers and the latest news.
Positive reviews
We would love to share some of the positive reviews of the My Doppio loyalty app users. A few can be read below:
★★★★★ ''Lovely app''
''Not only a great place to drink a cup of coffee, they also have an app that makes saving points very easy. I am a fan.''
★★★★★ ''Cherry on top''
''Great app and it's really working. We need more apps like this. Easy, good and always with me in my phone. I am very happy with Doppio cafe, coffee, food and everything there. App is just cherry on top. Go go Doppio.''
★★★★★ ''Finally digital!''
''I can finally leave my paper card at home. That saves me some room in my wallet. Very useful!!''
★★★★★ ''Saving and finding other Doppios''
''Saving for more than a coffee is awesome and it's very easy to find a Doppio in a new city!''

Do you also want to save for the best coffee? Then download the app in the App Store or Google Play Store and enjoy a free cup of coffee.
OVERVIEW