Kick-start your career with a traineeship at DTT
14.07.2020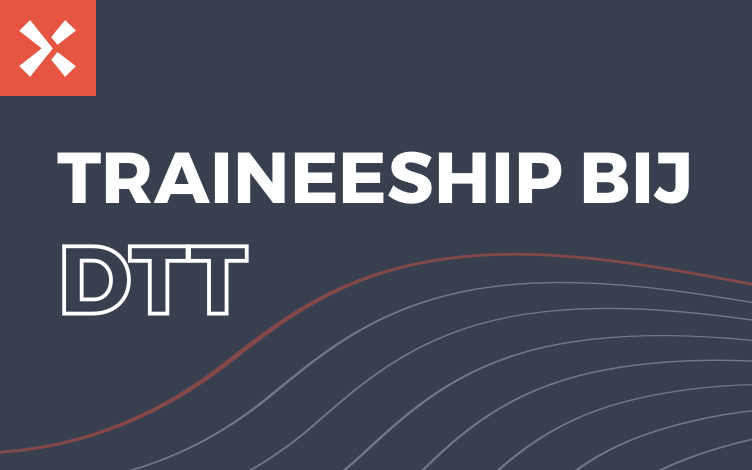 Do you want to start working professionally but still work on your personal development? Then DTT is the place for you. A traineeship is a great challenge. You will become a full-fledged team member and get a lot of responsibilities quickly. 
Learning by doing
Even if you just graduated or are looking for a career switch, with a traineeship at DTT you will further develop your skills and competencies and bring them to the next level. At the start of the traineeship, we will formulate a plan wherein we establish what goals you want to achieve and how we can reach them together. Through monthly evaluations and appointing a personal tutor, we make sure that you're on the right track.  
At DTT you are surrounded by specialists, an environment where you will learn a lot from your colleges. Not only professional, but you will learn a lot about soft-skills too. It's the soft-skills that make working together and communicating possible in the office.   
We of DTT believe in learning-by-doing, by accepting a challenge you will be able to learn new skills quickly and increase your productivity. A traineeship is a course of at least 6 months where you will be prepared to become a valued member of a team in DTT. 
Types of traineeships
DTT offers different types of traineeships. Click on one of these links to learn more: 
Are you curious about what other trainees say about their traineeship at DTT? then click this link: interns and trainees about DTT.