DTT attended RIVM Innovation Day
03.11.2015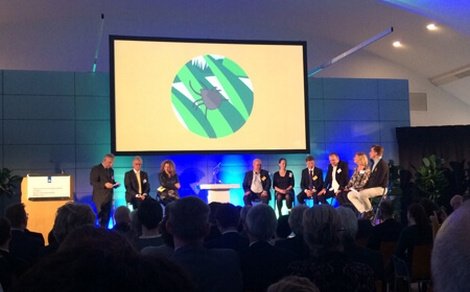 Jeffrey van Dijk, represented DTT on the RIVM Innovation Day in Bilthoven on October 29, 2015. He introduced the successful Tick bite app to interested parties. Minister Edith Schippers of the Ministry of Health, Welfare and Sport was also among guests. He asked DTT about the success factors of the Tick bite app.
The Tick bite app informs users about ticks, the danger of tick bites and Lyme disease. The (government) app has a lot of success:
More than 40.000 downloads
Users' rating is 4 out 5 stars in Google Play and iTunes
Many press conferences
Download the app in Google Play or iTunes.