Abdul Klaverweide | Strategy and New Business trainee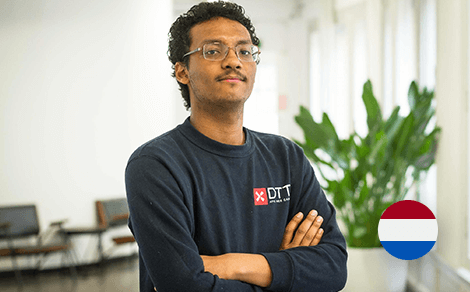 "When I first walked into the office, I had no idea that I would become so involved in the work within the company During the internship I had to deal with various projects.These projects brought a lot of work with them. As a trainee I have a lot of opportunities to learn and gain new knowledge not only related to my education, but also related to processes that take place in a young and dynamic company in Amsterdam. Moreover, I got a lot of independence as a trainee. There was a lot of room for asking questions if I ran into something. I could always consult the team I was part of. Also I never got the feeling that I was left alone. This was very nice for me. In addition, colleagues from other departments were very friendly to me. Soon I found out that you do not differ much from them. The interest in apps and games was similar. This aroused the feeling of togetherness. In the short time that I was here, I did not expect to have such a feeling.
Finally, I want to say that my internship at DTT was intensive, instructive and fun. Thanks for the experience and I hope that future trainees will also have a nice internship! "
OVERVIEW