Allette Muijs | UX/UI design graduate internship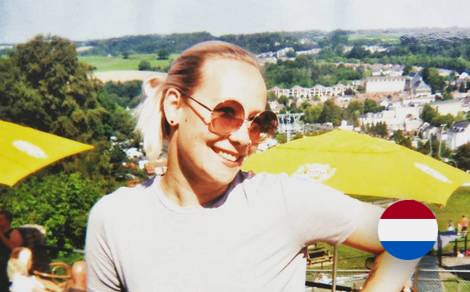 "In December 2016 I applied for internship at DTT. I was looking for a challenging graduation assignment at a company where I could make a difference. What matters to me is responsibility, independence, development and good collaboration. I had a strong list of companies where I could get a graduation assignment, but I chose DTT. Why? Because DTT could offer me everything I was looking for.
During my graduation period, I had the freedom to fulfill the task within the stated assignment in my own way. In addition to my graduation thesis, I also worked on other assignments including design tasks, user test and research. I have also been involved in quality assurance and coordination and facilitation of the design team. What I liked was the degree of independence and responsibility you get as a trainee. You are just considered to be a full-fledged employee. Do you have any questions or doubts? Then everyone is ready to help or guide you. So I quickly found my niche in the design team.
In the meantime I have completed my thesis and graduated, thanks to the guidance of the DTT team. What is the best part of DTT? You always get a chance. Now I am part of a DTT team in the role of UX / UI designer! In my opinion, it is an incredible opportunity for a newly graduated CMD student. "
OVERVIEW