Cantürk Yilmaz
Quality Assurance internship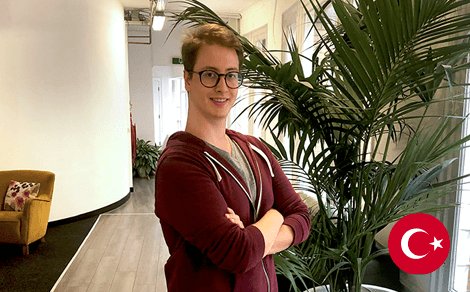 When I started my internship in DTT, I was interested in quality assurance, and the responsibilities given to me during the time have made me able to build on that interest. Working with the projects of the company, learning the process, and being able to put my interest in to practice has transformed my interest in to something I want to pursue.
In DTT being threated as a coworker in a diverse and friendly atmosphere has helped me feel like I am an actual important part of the development cycle. In terms of quality assurance experience I got to learn the processes, practices and built a better idea of quality development. Seeing my proposels and input take place in the improvement of the practices was a really driving factor during my internship.
While working here you will not feel like there is nothing to do, as there is always an active work environment. Seeing your work come to life on the actual products, and observing the impact you make in both the development cycle, and yourself drives you to further to improve.
OVERVIEW