Cédric Meyer | Web Development internship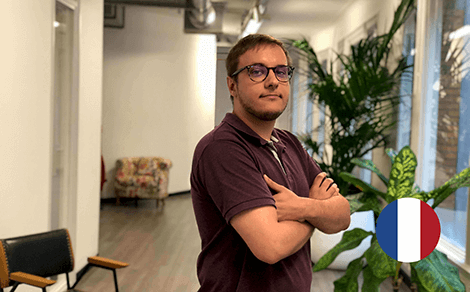 I want to thank DTT for giving me the opportunity to serve as web intern. I have gained valuable insight into the multimedia industry over the past five months. Rewarding months.
Because they gave me the opportunity to work on a variety of projects, I had the chance to observe and gain skills in numerous aspects of web development. All the staff was extremely welcoming and helpful, and offered me good advice all along my internship.
I really felt part of the team and everything here is made to make you feel at ease. Friday nights at DTT and social events are always great.
This internship has definitely increased my interest in web and increased my desire to work for a company such as DTT. Once again, thank you for the terrific five months.
OVERVIEW