Frank van Hoof | Unity app developer intern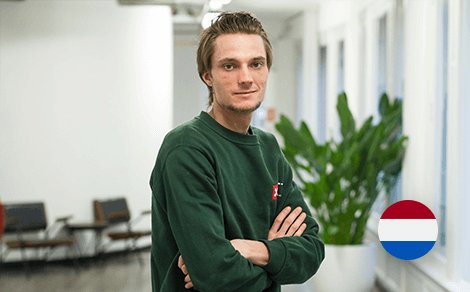 "When I started my internship at DTT, I did not really know what to expect from the daily work in a software company. Although I had previously worked with such companies, this was mostly on a freelance basis. The informal collegial atmosphere within DTT was therefore a welcome change.
As an intern you get a lot of responsibility, and you are treated as a full member of the team. In case of questions or problems, colleagues are always ready to help you, and after work there is time for relaxation and social activities. You also get the feeling that you are part of a team, where the whole is more than the sum of the parts.
DTT works with many big names from the business world. Besides the fact that this is good for your resume, it offers the opportunity to gain insight into the requirements that large companies set, and trains you to work with strict deadlines.
All in all, I enjoyed my internship at DTT very much. It was a fun, informative time, with a lot of laughs, but also hard work. I wish all future trainees to have a nice internship. "
OVERVIEW