Hüseyin Coskun | UI design trainee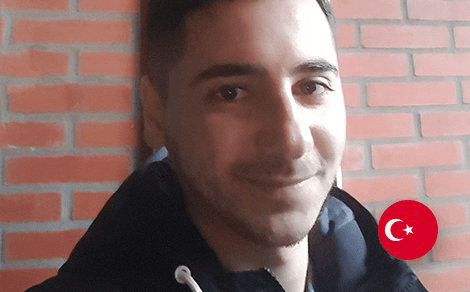 "During my internship at DTT I worked on various UX / UI projects for real clients. From day one I was allowed to take part in an ongoing project and I was able to experience designing for a client. Gradually i had the responsibility to work not only on UX / UI projects, but also on graphic design tasks. Within DTT I was considered and appreciated as a full-fledged employee, even as a trainee. Internship at DTT means getting the best out of yourself to be able to develop yourself and also to grow as a designer. Why with DTT? Because DTT is a young, dynamic, driven company and could offer me everything I needed.
In addition, I also increased my skills in working within a team. You don't work as a stand alone, because you can always ask questions to your colleagues. In this way, you also gain knowledge and the experiences within a specific field. You are also completely free to come up with your own ideas for a solution and you will see that it is very appreciated. In short: DTT makes it possible to bring your ideas to life and to work in a fantastic and driven team. "
OVERVIEW