Jaimy Putter
Unity development internship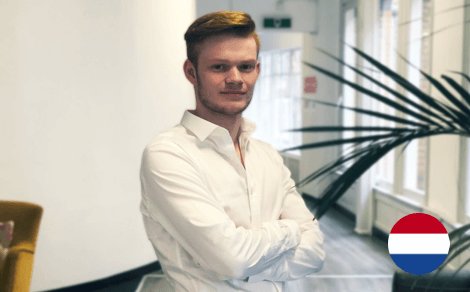 Since a few years before I started working at DTT, I have always worked with a number of friends on various projects. I experienced this as an enormous hobby and developed myself well with it. The only thing that was missing was something or someone who could steer me in the right direction, so that I could develop myself even better.
I noticed, when I came to work at DTT, that I ended up in a team with ambitious people. They all worked hard to create a beautiful product together. At the beginning of my work placement, I noticed that the level at DTT was very high and that I still had a lot to learn. This gave me a boost to develop myself. During my internship, I worked in teams on different projects.
By working together, I received feedback on my work. I experienced this as very valuable because it was new to me; that other people could teach me something and could help me steer in the right direction. In this way I was able to learn a lot from these colleagues.
I think DTT is a very good place for young talent to be able to develop themselves and make a start in their career.
OVERVIEW