Manno Sutisna | Back end PHP Development internship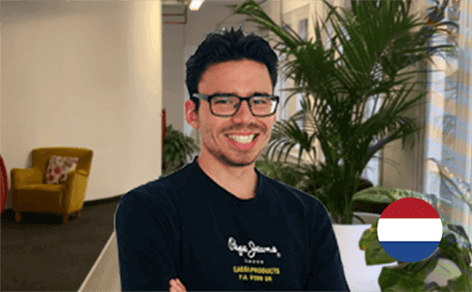 During the summer holidays I was looking for a place where I could improve my web development skills, this eventually led me to DTT, where I became an PHP Development intern. It was a very educational experience. I learned to apply object-oriented programming techniques and design patterns when needed in order to achieve very efficient coding. At DTT experienced coders also reviewed the code I wrote. They could point out when I was doing something wrong and also where I could improve.
After my internship I've noticed that my coding has become more dynamic and I also noticed that I use better code practices. Development tasks and projects at my school have also become easier to complete.
DTT has a very sociable atmosphere. You have a lot of international colleagues and you can talk to anybody. Usually you will hear a lot of English so everybody can communicate with one and other. Friday evenings are the most fun. At 5 p.m. the beers come out together with french fries, sausages and croquettes. From then on everyone can just catch up and have a good time. This is when you get to know your colleagues a lot better and it's what makes DTT fun.
OVERVIEW