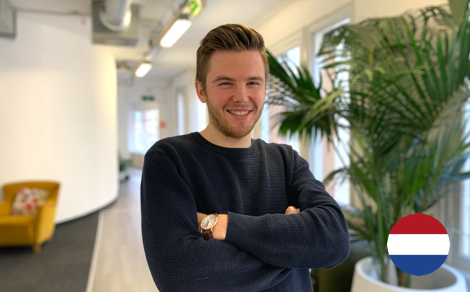 Mathijs Uijtenbogaart | Design Internship
My internship at DTT was an overall great experience. During this period, I had the opportunity and responsibility to work on some amazing projects. Every day was different which was a great motivational boost for myself. I was given a lot of creative freedom and was able to develop myself on a professional and personal level. This eventually resulted in better design and communication skills.
Colleagues of DTT are really helpful and are always willing to assist you. Especially the design team helped me to improve my skills and taught me various best practices. Besides the projects, I was given enough time to work on my thesis for school. During this time, my internship supervisor offered valuable insights and helped me with school related items. This was a key part for my school process and in helping me graduate. I am looking back on an enjoyable and educational time, which will certainly help me in my future career.
Read about internship at DTT:
OVERVIEW