Nicole Cazemier | Online Marketing traineeship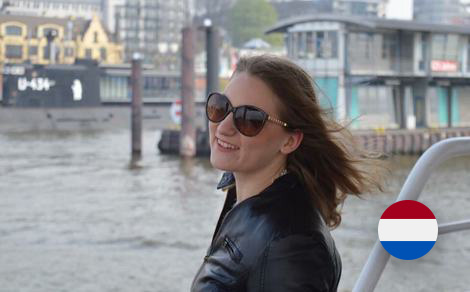 "The last 10 weeks have been a very instructive and special time for me. I learned a lot about content writing and media coverage, and also about Online Marketing. 
First of all, I would like to say that I am very happy with this unique internship. I have never expected to become part of a large professional team so quickly and I did not feel like a trainee there. I have worked really hard over the past few weeks, which was sometimes very tiresome. I am convinced that in this way you can learn better about real business life. I have never been so commited to work for a company as here and I really like working for the DTT company.
During my internship, I learned many new things, things I've never done before or learned a completely different way how to do things. So I wrote articles, but I never knew how to make them Google-friendly. Now I know that and it is an every day challenge for my pieces: articles, landing pages, promotional texts, detail page information and press releases get higher in the Google lists. Now I feel I am writing at a higher level
I also learned to have an eye for detail and look more critical at my work. I always value speed and deadlines, but thanks to DTT, I've learned better to have a critical look and adapt my work. This is something I still need to work on.
In addition to the work-related, I have also established a close relationship with my colleagues. I find it special that I have such a nice connection with everyone and really can go well with everyone. There is no school atmosphere but an informal business atmosphere. On the Friday evening, it was always very cozy and I will certainly miss all the people.
DTT, thank you! "
OVERVIEW