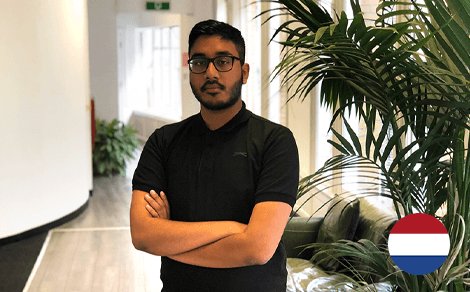 Tabish Nanhekhan | Android Development Internship
During my internship at DTT I have experienced almost everything that is involved during the development of a real Android project. At DTT you are given the opportunity to work on real projects with helpful and knowledgeable colleagues that you could always count on in case you need help.
I have developed a lot in terms of soft skills like communication and teamwork. In terms of hard skills I have learned a lot about Kotlin and Unit Testing. I did not have any experience in Kotlin at all before I started this internship at DTT but I now feel confident enough in Kotlin to use it in other projects from now on. Learning about Unit Testing during my internship helped me to write clean and testable code. DTT gives you the space and the freedom to help you grow as a developer and as a professional.
Read about internship at DTT:
OVERVIEW