Valentin Simon | Android app developer intern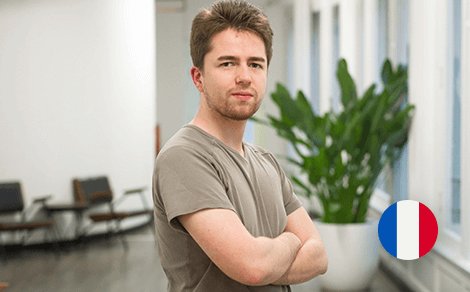 "In the fourth year of my engineering study, I had to do an Android internship for 4 months. I got the chance to do it at DTT. I was surprised that I was able to work on real projects, apply my opinions and ideas, not like a simple intern but like a real employee.

The atmosphere was very good there. The open-office space allowed me to communicate directly and easily with all departments. All the people are also very receptive.
I will not forget Friday afternoons, after work, where I met other new team members, shared stories and made new friends.

DTT allowed me to evolve at professional level, to do challenging work, to learn from mistakes and also to develop myself personally."
OVERVIEW