The Hulpapp expands its reach
15.01.2021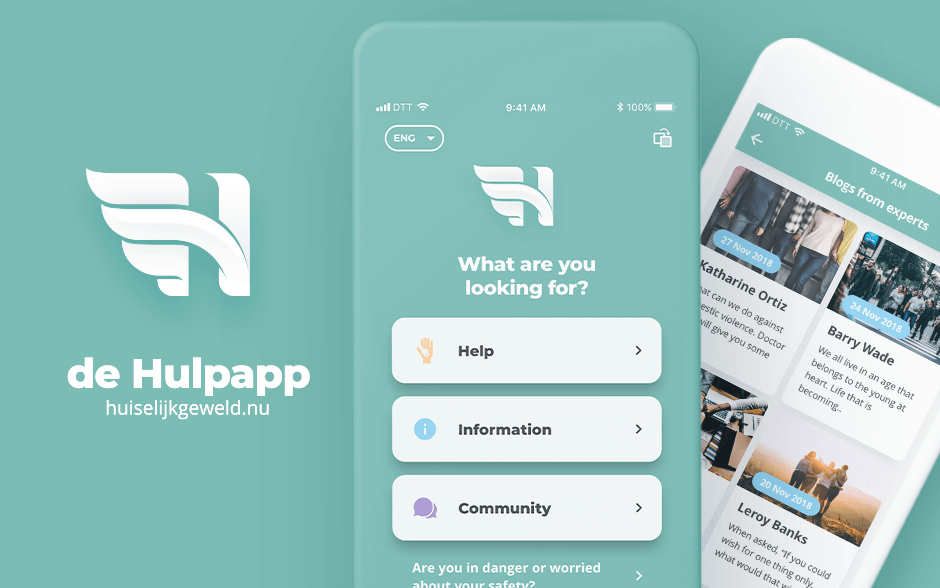 Good news, the Hulpapp is now available in more municipalities in the Netherlands!
The right help and information against domestic violence
The Hulpapp, in initiative of the foundation De Juiste Schakel, is meant to help everyone involved with domestic violence to get the right help and the correct information. The Hulpapp is filled with national, regional, and local organizations and initiatives, so that the user is always offered help from his or her region. The Hulpapp is set up as a Progressive Web App (PWA), so everyone with a computer, tablet, or mobile phone has the Hulpapp at his or her disposal.
Extension of the Hulpapp
After going live in November 2019 with the Zaanstreek-Waterland (Z-W) region, the Hulpapp is now also available in the municipalities of Leiden, Alphen aan den Rijn, and Katwijk.
View the Hulapp PWA here.