KVK Serious Game jam: DTT juror
06.06.2017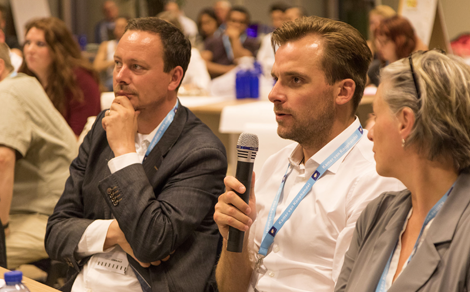 During the KvK Serious Game Jam various concepts for a corporate game were born. This event took place last Friday (June 2) in Amsterdam. The Chamber of Commerce organized this challenge, bringing together entrepreneurs, students, knowledge institutions and large organizations.
At KvK Serious Game Jam, 15 different teams had to develop a concept for a serious game for the Chamber of Commerce in one day. KVK is known for organising entrepreneurial challenges. The winner would get a commission from the KvK worth € 15,000, -! Among the jury was Jeffrey van Dijk, director and owner of DTT, who together with 4 other jury members had to decide who would get the prize.
The prize was not the only interest for the participants. They had the opportunity to network with key players in the gaming world and with large organizations who want to get started with gamification.
Read more about the KvK Serious Game Jam event.