OSR app on NRC.nl
12.12.2014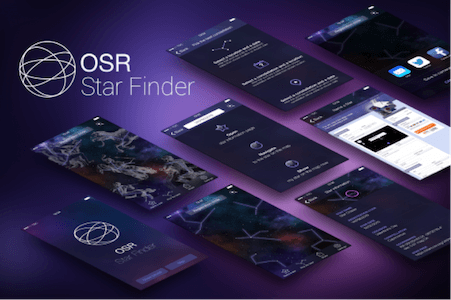 With OSR app you can purchase your own star and find it on the night sky using augmented reality.
If you don't know what to give as a gift, you can always buy a star. Seriously. The Dutch company Online Star Registry (OSR) sells stars worldwide, a "sparkling" gift for your father's birthday, Christmas, wedding of your best friend or the birth of your nephew.
OSR describes it as: "A gift that's out of this world". Loosely translated: an extraordinary gift. But how do you now see such a gift? An OSR app will help you find your gift on the night sky.