Popular in the press: Doula labor coach app
11.02.2016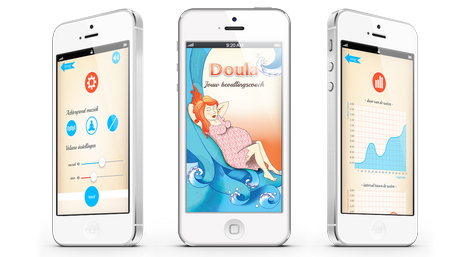 The Doula labor coach app has been expanded: now also available for Android and we've added five languages.
Meet Doula
The Doula labor coach app guides women and their partners in a peaceful and loving way through contractions. Besides coaching during and after labor, Doula also helps to relax with different soothing music on a background, it has a labor timer with graphics and a breathing guidance button.
What's new

At the beginning of 2014, the app was launched for iPhone in Dutch. Now, in early 2016, we have great news again: Doula appears in Android market and is available in five additional languages. English, Spanish, Moroccan, Turkish and German were added to the app. This requires a press release!
Our Doula app in the spotlight

The press release was a success, including interviews on Radio Decibel and RTV Emmen. Below we would like to show some of the international, mainly Dutch, attention Doula received.
We hope you enjoy reading.
Read some very positive reviews from excited users of the Doula Labor Coach app
Doula received with open arms worldwide