RIVM Tick bite for iPhone
05.08.2014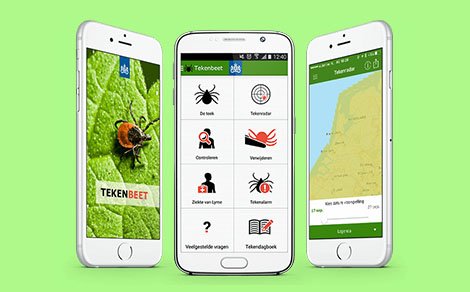 Last week the RIVM Tick bite app developed by DTT, appeared in the App Store. The information in this app is based on the knowledge of the National Institute for Public Health and Environment (RIVM) and is also supported by various (nature) organizations.
Using the tick radar, users get direct insight into the current situation and ten-day forecast of the activity level of the nymph stage of the tick. In addition, the app offers several instructions in the form of text, video and image to check any tick bites, remove and treat a tick bite.
The Tick bite app is available for Android and now for iOS.