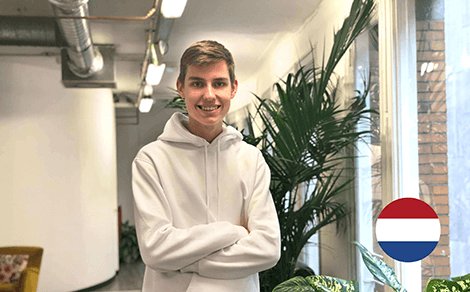 Arjen Simmons | Unity Development Internship
Working as an intern at DTT has been a challenging, fun, rewarding and overall great experience. From the start I was able to work on projects other employees and interns also worked on. Starting on a big project was not a simple task, but the willingness of my colleagues to help made it very welcoming. Once I was integrated in the projects I started to get more and more responsibility.
Your efforts are very appreciated by DTT. Your input on design or code architecture will always be taken seriously and is even encouraged. Seeing your own ideas being integrated in bigger and smaller projects is really motivating to grow as a person and developer.
Read about internship at DTT:
OVERVIEW