DTT featured in itunes
28.07.2017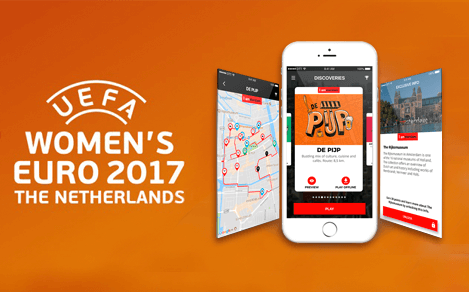 With the EC Women's Soccer 2017 organized in the Netherlands, more attention is drawn to the Amsterdam Discovery Challenge app. Apple has created a special theme page in iTunes about the 'UEFA Women's EURO 2017". On this page you will find our ADC app next to fun football games!
ADC and the EC Women's Soccer 2017
What Amsterdam Discovery Challenge has to do with the EC Women's Soccer 2017? Loyal fans who attend the EC from other countries, of course, do not come here for only that one game. As a tourist you would like to see Amsterdam of course. This is why Apple takes care of the fans by advising them apps useful in the Netherlands. For example, on the iTunes theme page about the IEC, our ADC is mentioned in a subcategory "Discover The Netherlands".
Featured in 23 countries
ADC is featured in the following countries: France, Sweden, Norway, Denmark, Belgium, Finland, Poland, Romania, Portugal, Czech Republic, Hungary, Luxembourg, Greece, Slovakia, Bulgaria, Lithuania, Latvia, Estonia, Slovenia, Cyprus, Malta, United Kingdom and Ireland.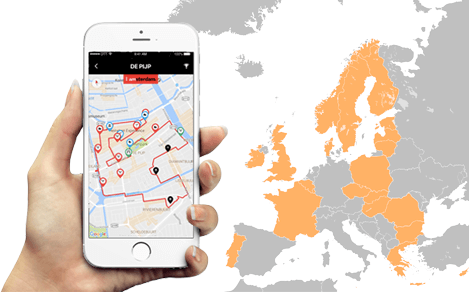 Previously, we already wrote that ADC was downloaded in more than 100 different countries, it is clear that the app goes beyond Europe. ADC is all over the world!
The Amsterdam Discovery Challenge app is free to download in the Google Play Store and in the iTunes App Store.
Success stories about Amsterdam Discovery Challenge app
Gemeente Amsterdam: Stad in Balans
DTT blog: GPS app solution for Amsterdam city
DTT blog: For the record: Amsterdam Discovery Challenge app is live
DTT blog: Press release: Launching Amsterdam Discovery Challenge app
Emerce: Lancering Amsterdam Discovery Challenge app
DTT blog: Discover ARTZUID in the ADC app
Zie oud zuid magazine: Discovery challenge app
DTT blog: Milestone ADC: 100+ active countries