DTT introduces: Fruitbuit app for RIVM
21.07.2016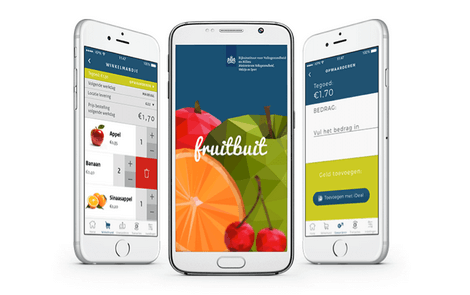 "Health is better than wealth" is a well-known statement. The National Institute for Public Health and Environment (RIVM) would like to contribute to health of their employees. Hence the app idea Fruitbuit was born. With this app, employees can buy desired fruits for the whole week in no time.
A positive note: Fruitbuit
RIVM is continuously working on initiatives to optimize public health. The employees here of course benefit from them. As you know - an apple a day keeps the doctor away. With the Fruitbuit app the user can order fruits very easy. Speed and ease of use, namely, are the basis of this solution.
Healthy habits within an app
With the Fruitbuit app employees will develop a habit to take enough fruits for themselves. Push message will remind the user to place the order. Fruits can be delivered to the work place the next working day. The money are debited from the credit by the iDeal payment system. In short, healthy & easy!
Read more about RIVM Tick bite app. 
See also RIVM reference.