More municipalities join the tender PWA
20.01.2020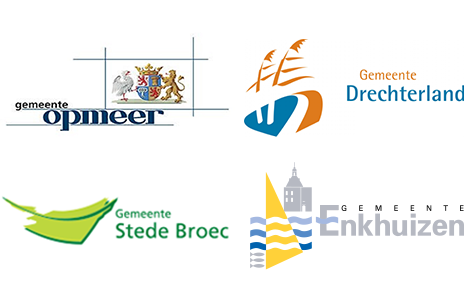 In 2019, DTT has developed a Progressive Web App (PWA) in collaboration with municipality Medemblik. This app was developed to make the purchase and tender process faster and more accessible for budget holders. Municipality Opmeer and the SED organisation are following next.
Targeted purchase
The success of the municipality Medemblik PWA can be proven by the remarkable results. "Previous to the app, the purchase team received about 6 sign-up forms a year. Now we received 22 sign-up forms within 2 summer months." According to Minke Jellema, Purchase-adviser municipality Medemblik. The apps most extraordinary quality is the purposeful purchase. All questions contain a short explanation that clarifies the meaning of the question and why it is important to give it some thought. This way budget holders give some thought to certain aspects previously to signing up and will the Purchase advisers have a clearer idea about what is happening.
Extension to muncipality Opmeer and the SED organization
The enthusiastic reaction from the municipality Medemblik about the purchase and tender PWA has sparked interest with municipality Opmeer and the SED organization (the municipality Stede Broec, Enkhuizen and Drechterland combined). These municipalities will be connected to the existing purchase app. With the use of email extensions, the municipality will be recognized and will the request reach the correct organization. The email extension will also make sure that the user is directed to the personalized page of the relevant municipality.
More info regarding the purchase app? Read more here.