Scoupy chosen the best startup of 2012!
06.04.2013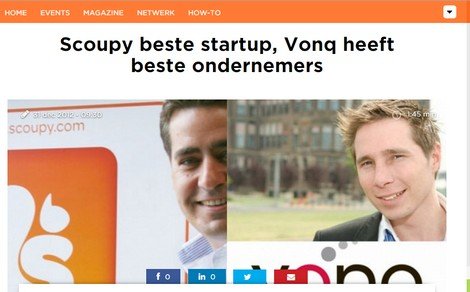 Sprout visitors have elected Scoupy as a Best Startup of 2012!  A convincing number of 2122 votes ensured that Scoupy is called the best startup.
The title of best startup in 2012 is not the only thing that Scoupy achieved last year. So Scoupy has partnered with PostNL Sanoma. In addition, the Consumer Association has positively reacted on Scoupy app.  As the developer of the Android app for Scoupy, DTT is obviously proud of these achievements and is happy to to congratulate Scoupy. Read the full article on the site of Sprout.