The OSR Star Finder 2.0 app: more than 1 million downloads
09.07.2019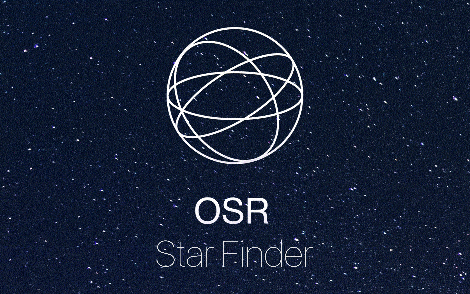 The OSR Star Finder 2.0 app is the rising star of the app stores: with great reviews, more than 1 million downloads and an average rating of 4.5 out of 5 stars!
The universe in your hands
The OSR Star Finder 2.0 app enables you to name a star for a special moment in your life (or somebody else's life). What is more romantic than giving a star to your lover? Discover the universe to find the perfect star. The app reveals on which dates and timestamps the star is best viewed from your location. Aside from naming a star, it is also possible to send gift packages and request information about the stars.
Satisfied users with loving reviews
The OSR Star Finder 2.0 app is achieving great results and has received more than 4700 ratings with a top result of 4,5 out of 5 stars. We would love to share some positive reviews:
★★★★★ "Top-app"
"A nice game for eager learners and easy to use"
★★★★★ "Stars on the go"
"This app is the perfect choice for spotting stars outside of the constellations. I would strongly recommend this app for class demonstrations with a telescope. Very good fit for the proximal positioning of telescopes pointing to the Northern Star."
★★★★★ "Coole app"
"Cool app and actually pretty informative and it creates the possibility to learn more about astronomy."
Don't have the OSR Star Finder 2.0 app yet? Download it now in the App Store or Google Play Store.